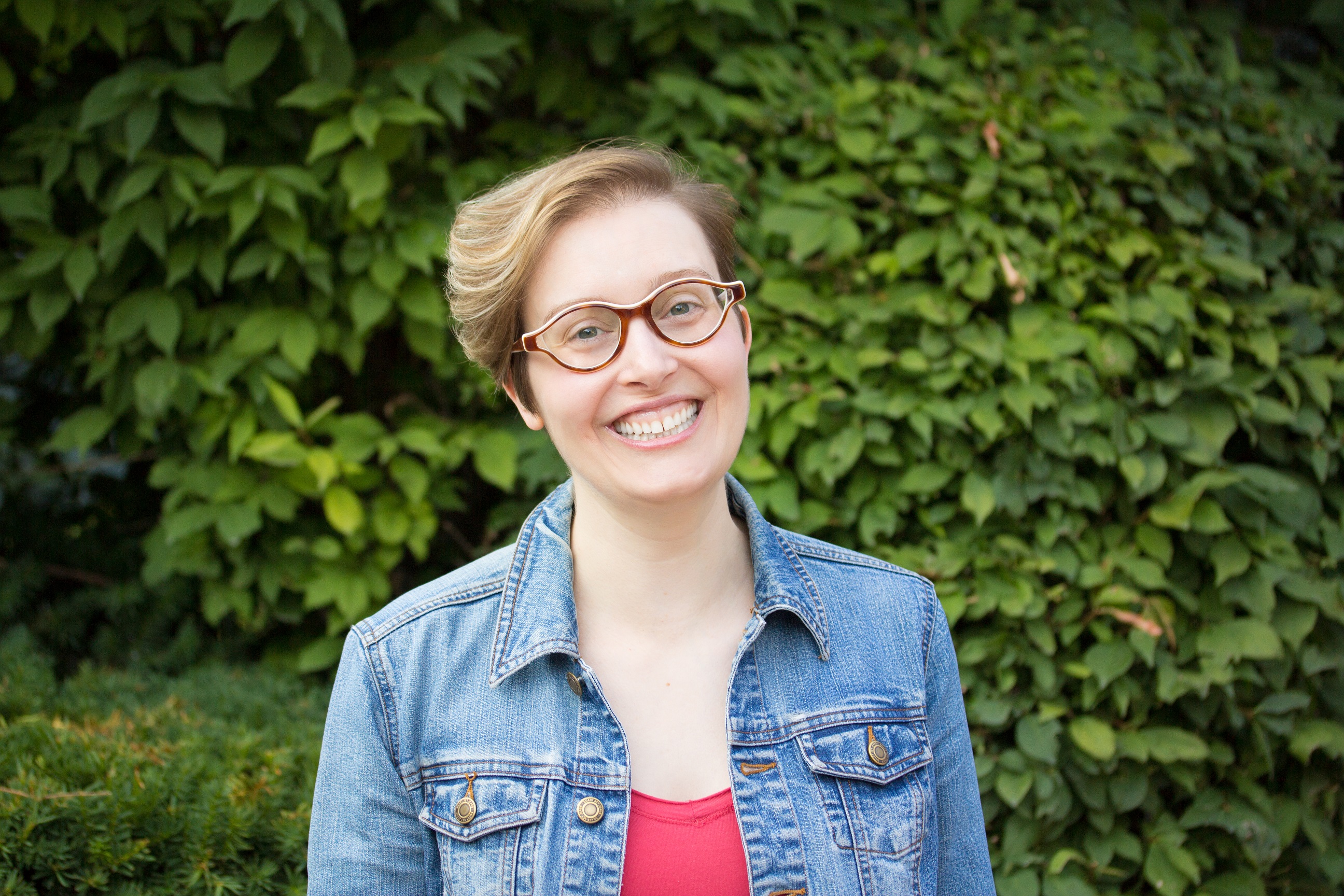 Looking for a bio you can use? Check out my Press Kit.
Hi, I'm Jen. I work as an academic, life, and career coach for graduate students and PhDs. To put it simply, I help PhDs launch meaningful careers. Here's what that means for my two main types of clients:
Graduate school is tough. Dissertating is tough. Students are tasked with doing a major project all on their own, while balancing all sorts of other academic and non-academic commitments. What I do is help grad students take charge of and build work habits that work for them, manage professional relationships, get past internal and external criticism that keeps them stuck. Read more about my work with dissertators.
Academic culture narrows the career options of people with doctorates, and imposes a set of values and goals on graduate students, postdocs, and professors that often don't align very well with their own. What I do is help PhDs explore their deeper interests and passions, learn about their options, and deal with internal criticism and external pressure that keeps them stuck in less than ideal work and life situations. Read more about my work with career launchers.
My clients gain confidence, feel less isolated, and ultimately take action that moves them forward. Working together, we get them in charge of their own careers, during and after graduate school.
I do what I do because I care about people with PhDs, not about their research or teaching or publications or "the field" or time to completion or even whether they finish graduate school in the first place. I don't care whether they launch careers within or far from the Ivory Tower — or somewhere in between — as long as it's what's right for them. My aim for my clients is that they stand up tall, take up space, and shout out loud (figuratively, if not literally); in other words, I want them to be who they truly are and do what they're meant to do. That's my dream for them.
I've worked with individual clients since July 2013. Over the past two years I've learned a ton and had amazing experiences working 1-on-1 with nearly 100 graduate students and PhDs. They've inspired me by their determination, bravery, and by all the hard work they've done and goals they've accomplished. Right on!
On this website you'll find lots of information about my coaching, writing, speaking, as well as resources and information for PhDs. And don't miss my Transition Q & A series – required reading!
I earned my PhD in history from the University of Toronto in June 2012. (You can read about my dissertation here.)  In November, I hired a career coach to help me with my transition, and soon thereafter launched this website (then just a blog) to chronicle my journey and offer resources, community, and encouragement to others. In May 2013 I began coach training with MentorCoach, a training institution accredited by the International Coach Federation. MentorCoach was founded by a fellow PhD and its coaching program is steeped in positive psychology and related evidence-based approaches.
Before taking up coach training, I worked as a website content editor for a concert listings website, and as a freelance researcher and virtual assistant for some small consulting firms. During my PhD I was heavily involved in the Toronto music scene for a few years. My blog, Narratives, is archived at historyjen.blogspot.com, where you will also find information about the 55 podcasts I co-hosted. Before the music scene, I was involved in the graduate student community at the University of Toronto. I'm most proud of the newsletter I created in the summer of my first year as a doctoral student, presiding over the graduate history society the following year, and being an organizer of a grad student conference and lecture series. As a PhD student I loved my time at the archives, as well as running tutorials (small group discussions) and meeting 1-on-1 with students.
My own journey "from PhD to life" involved lots of self-reflection and lots of learning about the world beyond the professoriate. I came to realize over time that I'm fascinated by people and thrive in communities, whoever and whatever they are. That's always been true. This self-knowledge drives my work with clients individually and in groups is something I love doing, too!
So have a look around at this site, sign up to receive my newsletter, connect with me on social media (Twitter, Facebook), and send me an email (Jen@FromPhDtoLife.com) if you'd like to talk privately — I love meeting graduate students and PhDs! I'd love to talk with you.